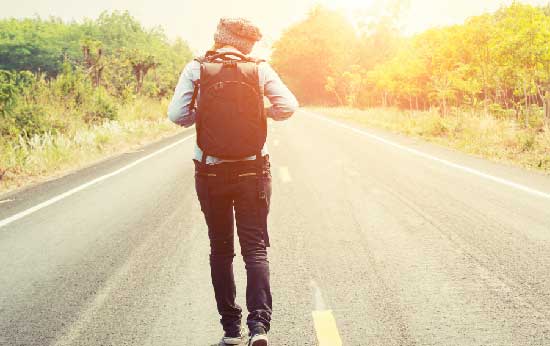 Canada has always been a top most choice for the International students. It is because Canada provides world-class education to International students in very affordable fees. Moreover, multicultural society, best infrastructure, amazing lifestyle etc are the main attractions for the students across the globe. If you are interested to study in Canada, then you have to apply for student visa of Canada which is the only legal way to enter in Canada for study purpose. Before applying, you must know whether you are eligible to apply Canadian Study Visa or not. Here, we are providing all about knowledge about procedure of Canadian study Visa which is be very beneficial for the students who want to get Canadian degree.
Step 1: Apply for admission in Canadian Institute
Students must have a genuine and valid offer letter before applying for Study Visa in Canada. A number of Canadian Colleges and Universities are offering admission to International students in various courses with great facilities. Choose any College which is suitable for you in terms of Education quality, ranking, course structure, course fee and other facilities for International Students. Then, apply in your favourite College with required documents. Wait until your offer letter is received.
Step 2: Pay Tuition Fee
After getting your offer letter from the Canadian Institutes, you must pay the tuition fee as mentioned in the offer letter. Institutions will issue you a receipt after receiving and processing your tuition fee payment. This receipt will be needed for further procedure to lodge your visa application.
Looking for Abroad Counselling? Get Free Counselling from myForeign Study Counsellors -
Download App
"myForeign Study"
Step 3: Purchase of GIC (Guaranteed Investment Certificate)
Then, the students have to purchase a special Guaranteed Investment Certificate (GIC) from the participating bank- Nova Scotia for the further procedure. The cost of GIC is for the amount of $10,000 CAD for the living expenses of first year. As a first instalment, $200 is paid as administrative charges of Nova Scotia Bank. Then after arriving Canada, students get $2000 immediately. Then, students get $8,000 in 12 equal instalments as their living expenses for every month.
Step 4: Undertake Medicals
Now you will need to undertake a medical examination by one of the doctors approved by the Canadian Government. Then you will get a medical receipt which you will need to submit at the time of lodging your visa application. Then your medical report will be transferred to Visa Office automatically.
Step 5: Lodgement of Visa Application
You must provide all the required documents to lodge your visa application. The list of required documents is:
Visa Application Form
Passport
Family Information Form
Offer letter from Canadian Institute
Evidence of Language Proficiency Test
Academic Documents
Medical
Tuition Fee payment proof etc.
Step 6: Visa Outcome
Once you get your visa, then you can move to Canada for further study and to get globally-accepted Canadian degree. If you are interested to study in Canada, then you have to apply for student visa of Canada which is the only legal way to enter in Canada for study purpose. Students should reach Canada one month before the starting of academic session so that they can understand Canadian culture, environment, transportation facility etc in order to avoid any problem during their study.