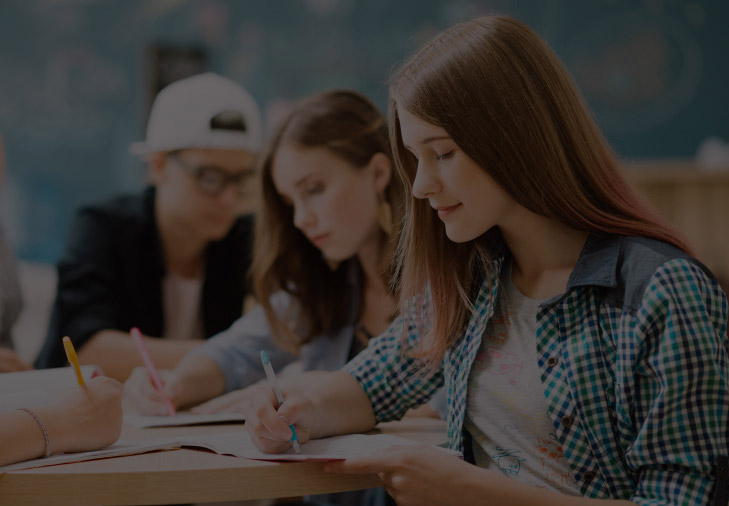 Canada is becoming the top choice for students across the globe. It is because Canada spends more per capita on its education system than any other country in the Organization for Economic Cooperation and Development (OECD). Canada provides higher education in very less fees as compared to other International Universities. Canadian Universities are managed by provincial governments, so you can notice the difference between education system of Canadian Universities and other educational institutes. Additionally, Canadian degree is worldwide acceptable. So, Canada attracts many students from all over the world every year. Canadian undergraduate degrees usually take three or four years to complete whereas postgraduate degrees take between one and three years to complete. Admission in Canadian institutes is competitive in very affordable fees. In Canada, students have the opportunity to encounter vastly multicultural and natural experiences. Canada is the second largest country in the world which is situated in northern North America.
Studying in Canadian Colleges or Universities should be a top priority for the students who want to get a Quality education in their respective areas of interest. In Canada, almost 25 percent International students are studying which is a clear reflection of the country's openness towards international students.
Canada earns high marks for its access to education and low crime rates. A United Nations survey has declared Canada to be the best place in the world to live. Canada has been ranked as number 1 by the Organization for Economic Cooperation and Development (OECD) for its achievements in higher education.
Education System in Canada
Canada makes an expensive interest in its education system. Actually, Canada is one of the world's best countries and among the main three nations spending per capita on public post-secondary education, according to the Organisation for Economic Co-operation and Development (OECD).

The education system in Canada is divided into:
Certificate level (for a year)
Diploma level, (one or two years)
Advanced Diploma, (generally two or three-year programs)
Bachelor degrees, (awarded after four years of full-time study)
Post-graduate Diplomas/Certificates, (for one or two years of study)
Master's degrees, available after a bachelor degree to excel in a certain subject, (for one to two years)
Benefits of Study in Canada
Canada is the dream-destination for many students as Canada provides high quality education to International students. So, it is the top-most choice for the International students.

Some benefits of studying in Canada are given as:
High quality education
Globally accepted degree
Scholarship schemes
Higher education in very affordable fee
Multicultural environment
Opportunity to study in famous International Universities
Students from different communities
PR opportunity
Easy employability
Work while study facility
Looking for Abroad Counselling? Get Free Counselling from myForeign Study Counsellors -
Download App "myForeign Study"
Admission Requirements
Canadian Institutes with first-class infrastructure offer an easy access to a wide variety of technology. Some documents are required to apply for Canadian Study Visa.

The list of these required documents is-
Passport
Passport-size photographs
Offer letter
Fees receipt
Academic documents
Fund Proof
Resume
Medical report
Work experience certificate
English language proficiency certificate
Two academic references
Two references from employers
SOP- statement of purpose
Elgibility Criteria
Eligibility for studying in Canada. Canada is a dream destination for many students for their higher education but student must check their eligibility criteria before applying for study visa of Canada. The eligibility criteria for students of different streams is different.

However, students must fulfil following requirements to be eligible for the Canadian Study Visa.

1. Language Proficiency Test, i.e PTE, IELTS.
2. Proof of Acceptance by Canadian University
3. Letter of explanation
4. Academic documents of Qualification